Company
>
Company >
Locations
Locations
Thank you for taking time to come over and visit us today.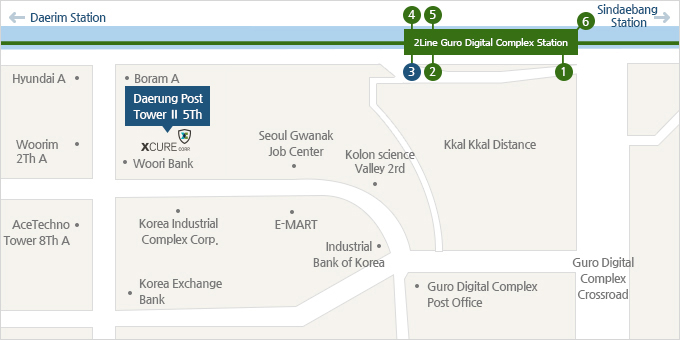 Adress5F, Daerung Post Tower 2, 306 Digital-ro, Guro-gu, Seoul, Korea 152-790
TEL02-2082-0777FAX02-2082-0778E-mailxcure@xcure.co.kr
IR02-2082-0775

By Subway
After coming from Subway Line 2
Guro Digital Complex Station Exit.
3, walk forward for 200m toward
Daelim Station, turn left with Bo-
ram Apt. on your left, walk stra-
ight for 100m, and then Daeryong Post Tower 2 will be on your left.
The office is on 5th floor.